Do you have rough skin texture, scarring, sagging skin, or wrinkles? The unfortunate thing is that no one is truly immune from these problems. The natural process of aging takes a toll on our skin regardless of the amount of work we put in to maintain our beauty. The good news is that you're not alone in your battle against aging signs. Here at our BodyLase® medspas, we offer a range of effective skin treatments including the microneedling solution. This system stimulates skin healing and collagen production, allowing your skin to rejuvenate and refresh.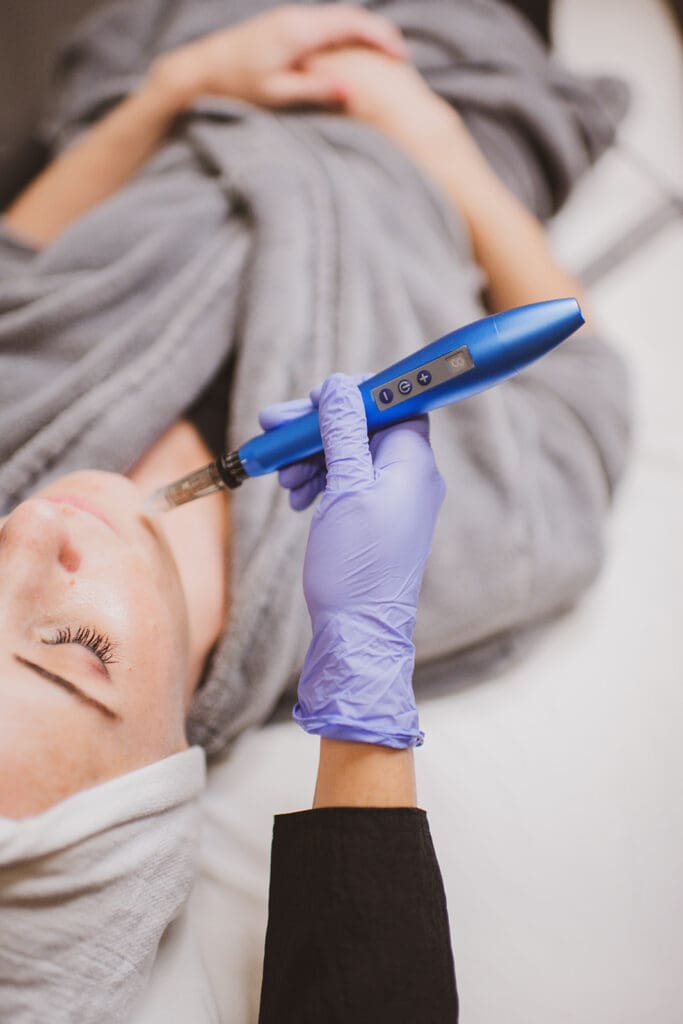 What Is Microneedling?
Microneedling is a special form of skin therapy that involves puncturing your skin using a device made of tiny sterile needles. This treatment is designed to offer you natural relief from acne scarring, collagen loss, rough texture, and more. It has also shown great success in reducing pore size. Best of all, this treatment relies on your body's own ability to regenerate, meaning there are no additives involved.
How Does Microneedling Work?
Microneedling works by encouraging your skin to make more collagen. The special microneedling device creates tiny micro-injuries in your skin to encourage it to address the damage. The skin then responds by making new collagen-rich tissue. The new skin tissue produced is more even in tone and texture. Additionally, this treatment can make the absorption of serums, creams, and plasma much more effective.
What Results Can I Expect From Microneedling?
The good news about microneedling is that it has minimal downtime. That being said, you could experience some redness for up to four days at the treatment site. During this time, your skin will likely feel sensitive, so we recommend avoiding direct sunlight as much as possible for at least 10 days. Likewise, makeup may not be worn for at least 12 hours after your visit. The results of microneedling can be dramatic, especially after a series of treatments. Your skin will be brighter and firmer, and any scarring will be greatly reduced.
How Much Does Microneedling Cost?
At BodyLase®, we create an individualized treatment plan with custom pricing to address your specific needs. Schedule your complimentary consultation with one of our dedicated treatment consultants today!
Microneedling Treatment in North Carolina
Helping you reach your beauty goals is what we do best here at BodyLase®! If you're interested in trying our microneedling treatment, simply call (919) 954-2288 and book with our Raleigh MedSpa office or call (919) 851-8989 to book in our Cary MedSpa office. You can also submit the form below to receive a confirmation via email. We look forward to meeting you.