Why Choose BodyLase®?
BodyLase® is the area's leading medical spa and has been serving the Triangle and locally owned since 2002. Our longevity is a testament to our happy clients, our outstanding safety record, our team of highly-trained medical professionals, and our five-star experience.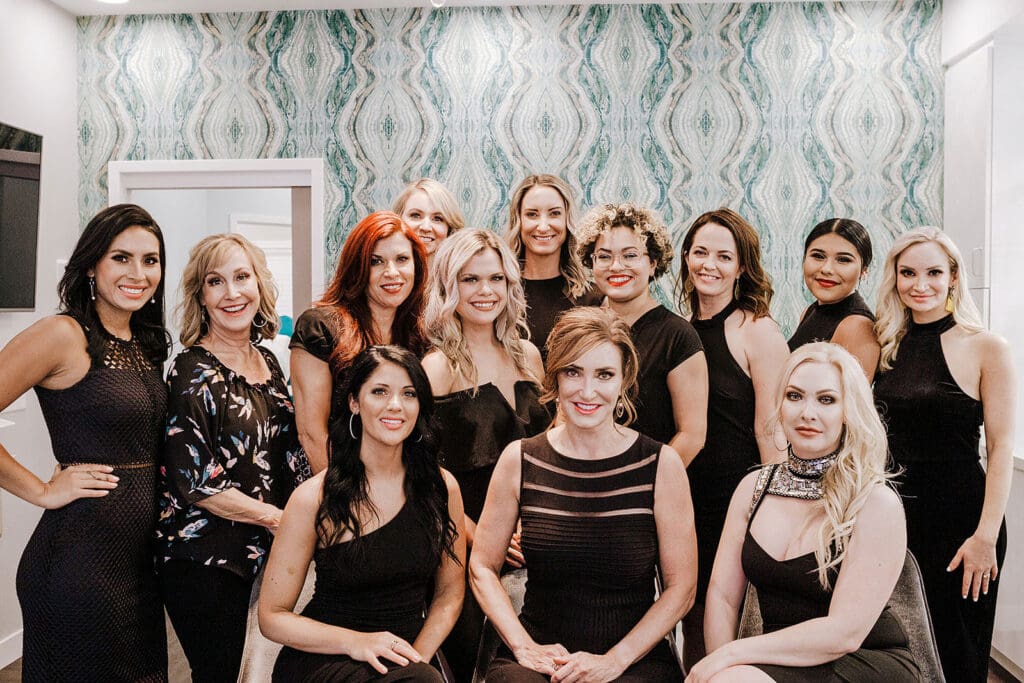 At BodyLase®, all medical spa treatments are physician-supervised and performed by a licensed provider. BodyLase® goes above and beyond to ensure our clients the safest and most effective medical spa treatments available. BodyLase® employs only highly qualified team members and trains them under the highest standards of medical care when performing any med spa procedure. Our expertly trained, licensed medical professionals will help you to achieve the results you're looking for.
Locally Owned Since 2002
At BodyLase®, we will only recommend products and services that will provide the results you are seeking. We absolutely won't recommend something unless we are highly confident you'll get excellent results. We are locally owned and operated and have been enhancing beauty in the triangle since 2002.
5 Star Experience
When you walk through our doors, you enter a judgment-free zone. You'll be welcomed into a safe, accepting, and comfortable space. Sometimes it can be intimidating to share your vulnerabilities. We understand because we have felt the same. You can expect a 5-star experience with any of your interactions with our team.
Highly Trained Professionals
BodyLase® is committed to helping you look, and feel amazing, now and for many years to come. You'll receive a personalized treatment plan, a Lifetime Laser Guarantee, VIP Membership programs, and amazing results from our highly trained professionals. We pride ourselves in hiring the best of the best and provide top-notch training to keep our providers knowledgeable on the latest industry standards.
Diamond Level Allergan Provider
BodyLase® is proud to have been awarded Diamond Level Status with Allergan, the makers of Botox, Juvederm, and CoolSculpting. This means our medical spa is in the top 1% of all practices in the USA. BodyLase is in the top 300 out of 58,000 Allergan practices in the country. This distinction further validates BodyLase's extensive expertise with these leading med spa treatments.
Highly Trained and Experienced Team
You can be confident that your BodyLase® provider has been trained in the latest techniques in injections, lasers, and all other medical aesthetic treatments. BodyLase® invests thousands of dollars each year by sending our team members to advanced training seminars. All BodyLase® CoolSculpting providers have attended CoolSculpting University for advanced training.
Highest Medical Standards
Sometimes, because what we do is fun, clients can forget that aesthetic medicine is exactly that – medicine. All procedures can carry risks. BodyLase® is proud to say that we perform all procedures under the strictest and safest of conditions and we use all recommended protocols to ensure your treatment room and equipment are sterile and sanitized. When it comes to your health and safety, BodyLase® will not compromise. Vast Array of Cutting-Edge Technology – BodyLase® has the latest, most up-to-date equipment to always stay current with what's new in the industry.
Local Physician Owned and Operated
BodyLase® is locally owned and operated by a Raleigh physician family who care about the company and its clients.
Save with Our Exclusive Membership Program
BodyLase® offers a VIP Membership, which allows you to get Botox®, fillers, laser packages, and retail products at discounted price only for a low monthly payment of $108. The BodyLase® Membership is one of the most popular features for BodyLase® clients!
Interest-Free Payment Plans
BodyLase® offers no-interest payment plans through Care Credit. You can pay for your BodyLase® packages with low monthly payments over one year with no interest. It couldn't be easier!
Top-Rated
You are choosing the best for yourself when you choose BodyLase®. BodyLase® has won multiple awards and accolades over the years: • Google+ 4.8-Star Rated • Winner of Best of Citysearch • Winner of Best of Independent • Yelp 4.5-Star Rated • Facebook 4.7-Star Rated • Top 300 Allergan Provider in the USA