We all know that diet and exercise can reduce fat and give you a better-toned body. However, reducing submental fat around your chin can be quite a challenge, simply because the fat in that area can't be exercised away. When it comes to double chin removal, our team at BodyLase® trusts the KYBELLA® injection solution. This injectable treatment can effectively reduce both neck and chin fat without the need for surgery or long bouts of downtime. If you're ready to improve the appearance of your body, we welcome you to get in touch and schedule an appointment at one of our North Carolina offices.
What Is KYBELLA®?
KYBELLA® is a substance designed specifically for double chin removal. This treatment is made of synthetic deoxycholic acid, a natural substance whose job is to break down fat. By injecting KYBELLA® directly into the area where you are seeking chin fat removal or neck fat removal, you can dissolve some of that unwanted submental fat. Once dissolved, the fat is then naturally flushed away through your lymphatic system. This option is an excellent choice for those who want a non-surgical solution for their double chin woes.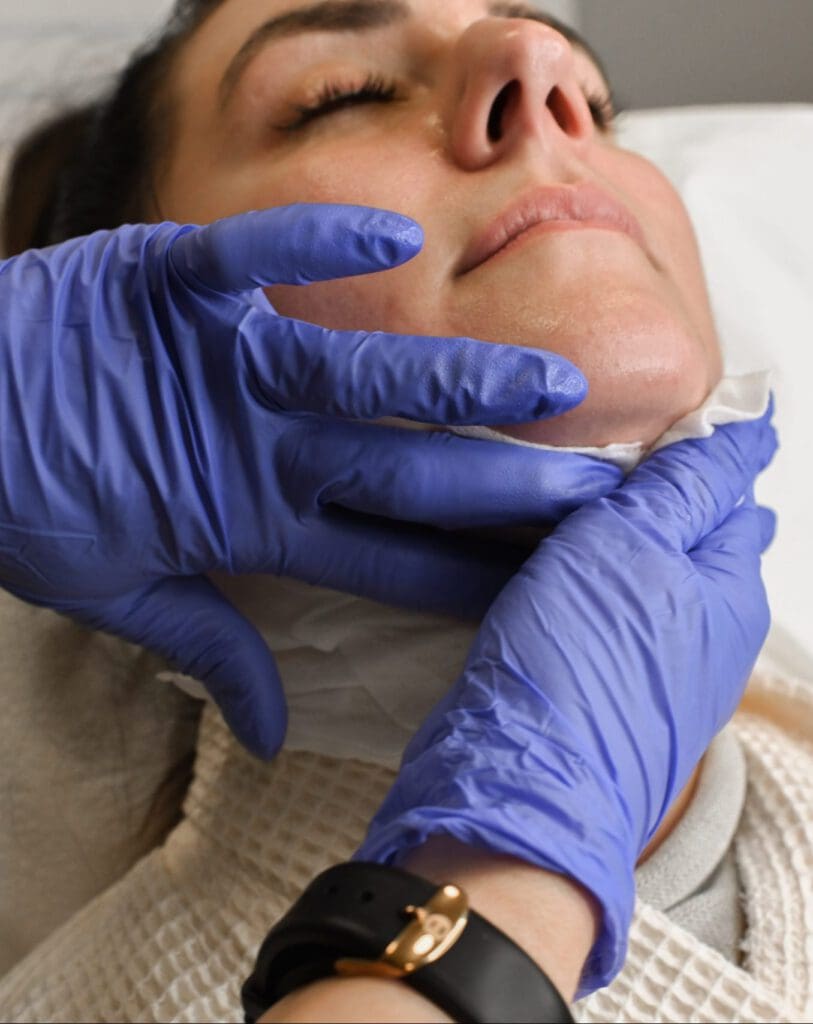 How Effective Is KYBELLA®?
Results may vary from person to person depending on genetics and how much chin fat you are looking to lose, but you should see an improvement in your profile and experience a tightening of neck skin after only one treatment. Many patients experience dramatic changes to their profile after just 1-3 treatment sessions.
Are These Treatments Safe?
This injectable treatment is FDA-approved and tested for safety. When you arrive at one of our locations, we will evaluate you fully to determine if this treatment is right for you. Every injection at BodyLase® is performed by highly trained providers with years of training. All possible safety protocols are in place before we ever administer any treatment.
How Much Does KYBELLA® Cost?
At BodyLase®, we create an individualized treatment plan with custom pricing to address your specific needs. Schedule your complimentary consultation with one of our dedicated treatment consultants today!
Before and After Photos
KYBELLA® for Submental Fat in Raleigh and Cary
If you struggle with double chin fat, we can provide you with KYBELLA® injections to help improve your profile. Schedule an appointment today by calling (919) 954-2288 to book an appointment in our Raleigh MedSpa office or (919) 851-8989 to book in our Cary MedSpa office. Alternatively, you can fill out and submit the appointment form below.