Sagging, wrinkles, and general aging skin signs can sometimes seem like entirely separate issues. However, all of these problems come down to one thing, collagen loss. As we get older, our bodies simply produce less of the proteins we need to look beautiful. Combine this with sun damage and other environmental factors and your skin could be in for a rough ride. Here at BodyLase® Med Spa, we believe in using the most state-of-the-art technology in order to keep your skin looking even-toned, smooth, and youthful! For that reason, we're happy to provide our amazing clientele with the Laser Facial collagen restoration system. This device can not only improve your immediate skin appearance, but it can also stimulate collagen production, facilitating long-term improvements as well.
What Is Laser Facial Collagen Restoration?
Laser Facial collagen restoration is a laser treatment that safely treats wrinkles, enlarged pores, redness, acne scarring, and other imperfections by targeting specific areas of your skin. While treating these issues, the Laser Facial stimulates collagen production deep in your dermis, facilitating long-term skin improvement. The treatment procedure can be described as relaxing during which you will experience warmth with each pass of the laser. Best of all, it is not invasive and you can return to ordinary activities immediately after the procedure.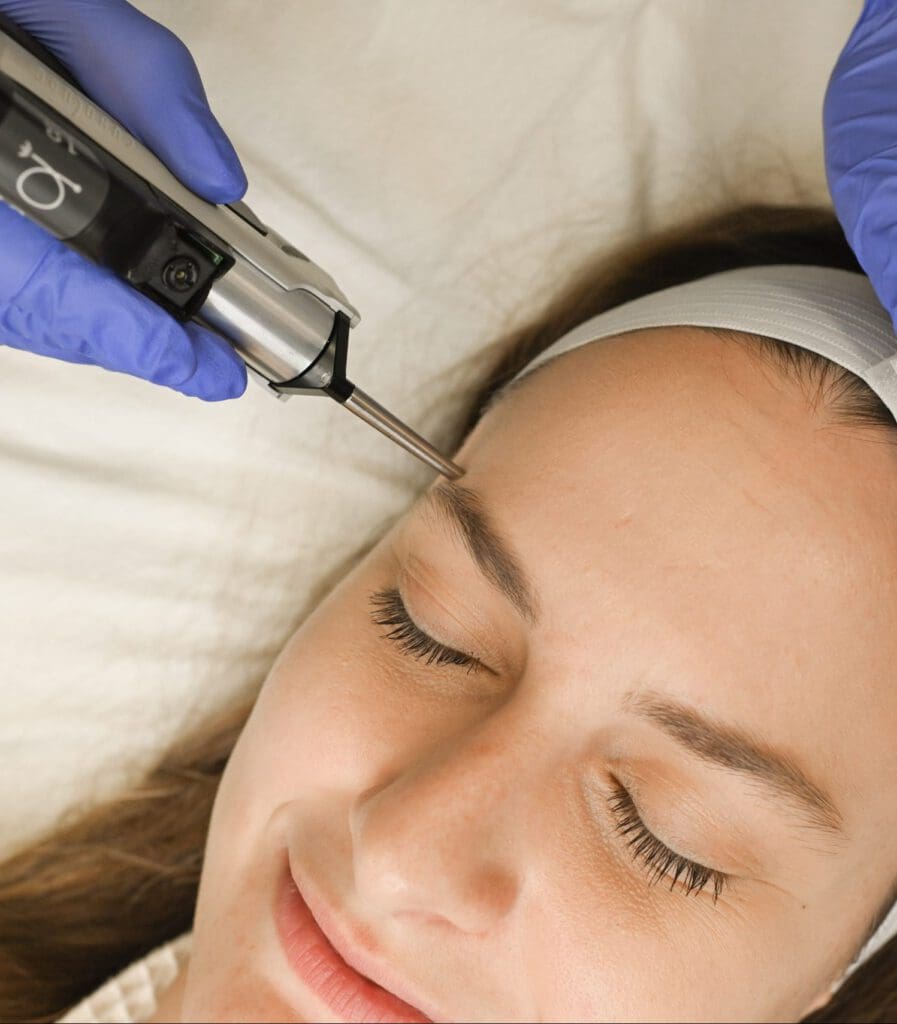 Am I a Candidate for Laser Facial Collagen Restoration?
The best part of this laser system is that it's versatile and suitable for all skin types. Whether you have uneven skin tone, rough texture, or other skin issues on your face, neck, or chest, you may be a great candidate for Laser Facial. At BodyLase®, we offer a range of laser solutions, so we will provide you with an evaluation during your visit to determine if this is indeed the best choice for you.
What Kind of Results Can I Expect?
With the recommended number of treatments, you should notice a dramatic improvement in your skin issues. For most clients, a series of 4-6 treatments may be the best option. This, however, depends upon the severity of your skin concerns. You will see improvement in your skin as soon as after your first treatment. Each treatment usually takes no more than 30 minutes to perform.
How Much Does Laser Facial Collagen Restoration Cost?
At BodyLase®, we create an individualized treatment plan with custom pricing to address your specific needs. Schedule your complimentary consultation with one of our dedicated treatment consultants today!
Laser Facial Collagen Restoration in Raleigh and Cary
Finding effective skin rejuvenation treatments can often feel like a chore. We invite you to visit BodyLase® today to experience professional care without the guesswork. Schedule a session by calling (919) 954-2288 to book an appointment in our Raleigh MedSpa office or (919) 851-8989 to book in our Cary MedSpa office. You can also fill out and submit the appointment form below for email booking.