IPL Photofacial Treatment in Raleigh & Cary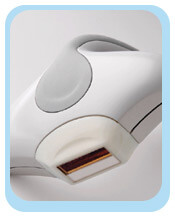 Rejuvenate your skin and reduce the signs of sun damage with Intense Pulsed Light (IPL) PhotoFacial. This exciting technology uses a broad spectrum of light to target broken capillaries, redness, rosacea, sun spots, age spots, and fine wrinkles. Treatments are especially effective for evening skin tone on the face, neck, chest and hands. You can have healthier-looking skin with no downtime, no pain and no invasive procedures. In fact, you can resume normal activities immediately! This procedure can easily be combined with BOTOX® and Wrinkle Fillers.
For more personalized information on how IPL PhotoFacial treatments can improve your skin, contact us for service details and consultation appointments.
The Benefits of IPL PhotoFacial include:
improvement of sunspots, age spots, dull complexions, uneven pigmentation, large pores, sun-damaged skin, and early signs of aging.
improvement of red flushing skin, rosacea, and broken capillaries.
enjoy smoother skin with a more even tone.
minimal discomfort during treatment.
no downtime – resume regular activities immediately.
How does the treatment work?
An intense light is applied in a series of gentle pulses over the treatment area. The light penetrates through the skin and is absorbed by brown spots and any abnormally dilated red vessels. Sun spots/age spots will initially become darker but will then flake off in a few days. Broken capillaries are re-absorbed by the body within several days.
What happens during the treatment?
First, the treated area will be cleansed with a mild cleanser. Next, the IPL PhotoFacial light is applied in a series of pulses.  Finally, a high-quality sunblock will be applied to the treated area. Pain is minimal and has been described as a sensation similar to the snap of a rubber band. No topical anesthetic is needed.
Are there any possible side effects?
Side effects are rare. Immediately following treatment, the skin may appear flushed, brown pigmented spots may appear darker, and capillaries may be more visible. In rare instances, temporary swelling and/or blistering can occur.
What improvement will I see?
BodyLase® patients have a high degree of satisfaction with their results. You will see a gradual decrease in redness, broken capillaries, flushing, irregular pigmentation, brown spots, pore size and fine lines. After each treatment, the skin will feel smoother and have a more even tone.
How many treatments will I need?
For optimal results, a series of 3 to 5 treatments is recommended. Treatments are spaced approximately three weeks apart. You may desire additional treatments once or twice a year to maintain results.
Read More Questions and Answers on this blog article: IPL Photofacials are great for removing spots caused by sun damage
Testimonial
"I've experienced the best facial ever with Kelly as well as my first Laser/IPL treatment. Kelly is an amazing professional. After only one treatment, I see incredible results and can't wait to see the ultimate outcome. The staff at BodyLase® is exceptional…warm, caring, and knowledgeable. You feel completely pampered from the moment you walk in. I will recommend their services to everyone!" ~ Linda S.
Schedule an Appointment for IPL PhotoFacial Treatment at Our Cary and Raleigh Locations
Intense Pulsed Light (IPL) PhotoFacial treatment rejuvenates your skin by eliminating redness, age spots, fine wrinkles, and more. Even out the skin tone on your face, neck, chest, and hands. There is no downtime and no pain!  To schedule your appointment, please contact our Raleigh MedSpa office or our Cary MedSpa office.
*Disclaimer: Individual results may vary.