Make your eyes look amazing
It's said that your eyes are the window to your soul. Your younger inner beauty is waiting to be coaxed out for all to see and we can help make that happen.
Imagine your beautiful,younger looking eyes,the focus of your face, presented to the world with no crows feet or wrinkles.
At BodyLase Skin Spa, these treatments will transform your eyes into amazing. Smoothing, tightening, revitalizing your skin back to the way you remember.
BOTOX – for Eyes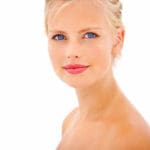 This proven, therapeutic muscle-relaxing treatment is best suited for moderate to severe crow's feet and other "expression lines." You know the ones: from squinting, laughing, frowning, smoking and worrying. They can make you look older, angry, tired or stressed. And they can make you feel less confident about your appearance.
Juvederm – for Eyes
Ultherapy
BodyLase Skin Spa is among the most elite practices to offer Ultherapy, a safe amd effective procedure for lifting sagging skin on your neck, chin, brow, and décolletage. Ultherapy is a FDA-cleared non-surgical lifting treatment that uses tried-and-true ultrasound technology to stimulate collagen production deep within your skin, providing a lift from the inside out.