Our bodies don't seem to want to stay exactly as we want them to look as we age. Bemoaning the fact that aging can't be helped, BodyLase® Skin Spa has a few solutions to keep your body in the best looking condition for years to come.
Say no to sagging, loose skin with Ultherapy. Freeze that unwanted fat lingering in the wrong places with Coolsculpting. Tell that body hair it's not appreciated with Laser Hair Removal.
Laser Hair Removal
BodyLase® Skin has been successfully removing unwanted hair from thousands of Raleigh and Cary residents for over 12 years. We are committed to providing "wow" results. Almost anyone with unwanted hair can get laser hair removal! For best results, the hair needs to have some color, and you should avoid intense sun exposure through your course of treatment. BodyLase® Skin Spa only uses lasers that are FDA approved to be safe and effective for all skin types. We have experience successfully treating men and women of many diverse ethnic backgrounds.

Coolsculpting®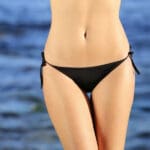 Coolsculpting® is the perfect choice to re-shape your body. FDA-cleared, patented procedure uses a targeted cooling process that actually kills the fat cells. No more muffin tops, love handles, and belly pooch! For those areas that exercising can't reach. No invasive surgery plus no downtime. Each treatment lasts just one hour.

Ultherapy
BodyLase® Skin Spa is among the most elite practices to offer Ultherapy, a safe and effective procedure for lifting sagging skin on your neck, chin, brow, and décolletage. Ultherapy is a FDA-cleared non-surgical lifting treatment that uses tried-and-true ultrasound technology to stimulate collagen production deep within your skin, providing a lift from the inside out.